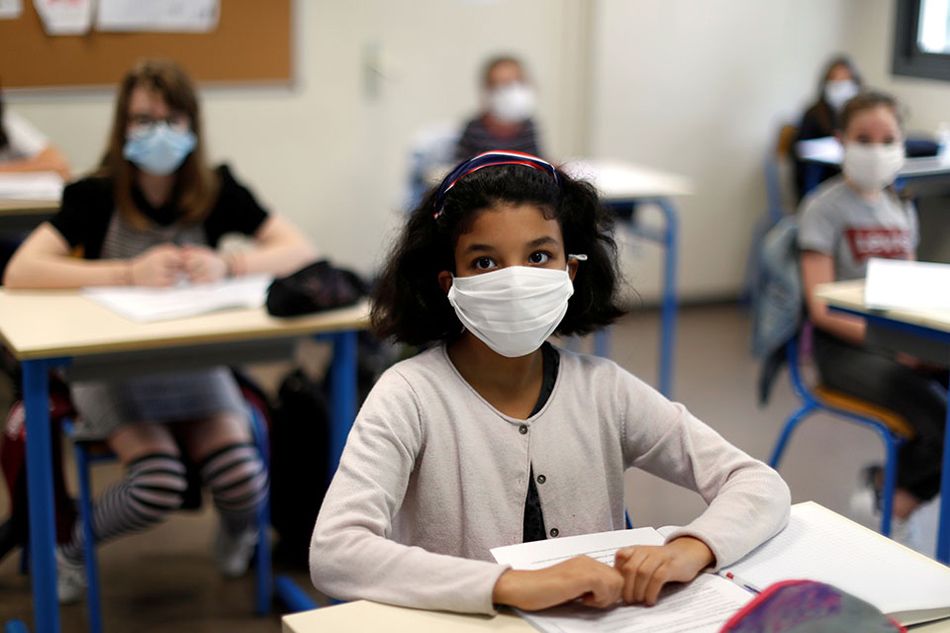 Photo courtesy of ABS-CBN News
Photo courtesy of ABS-CBN News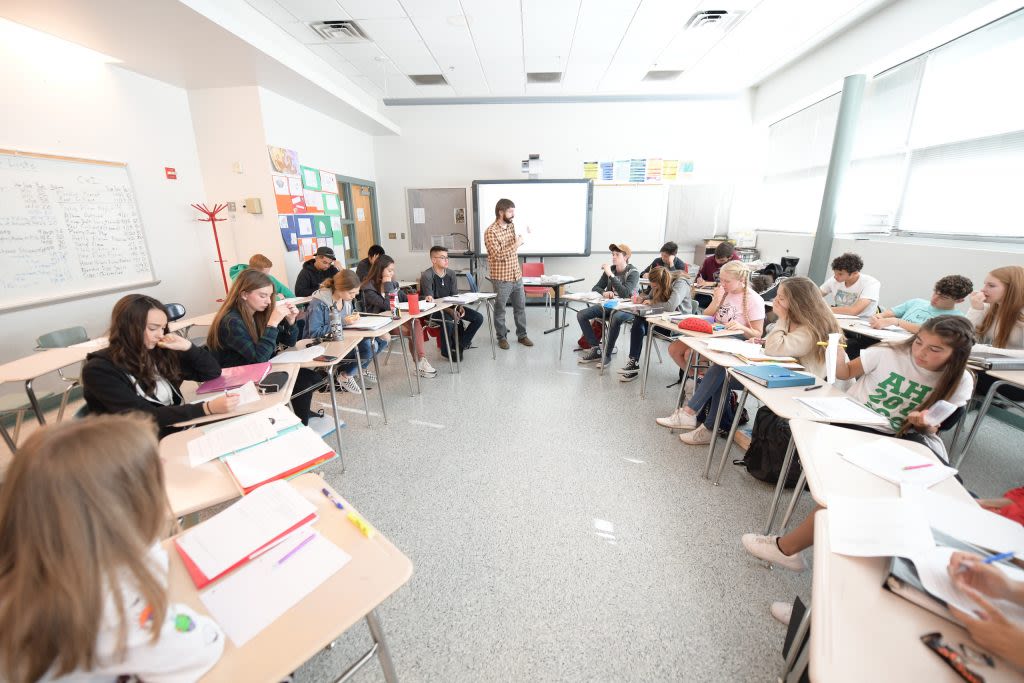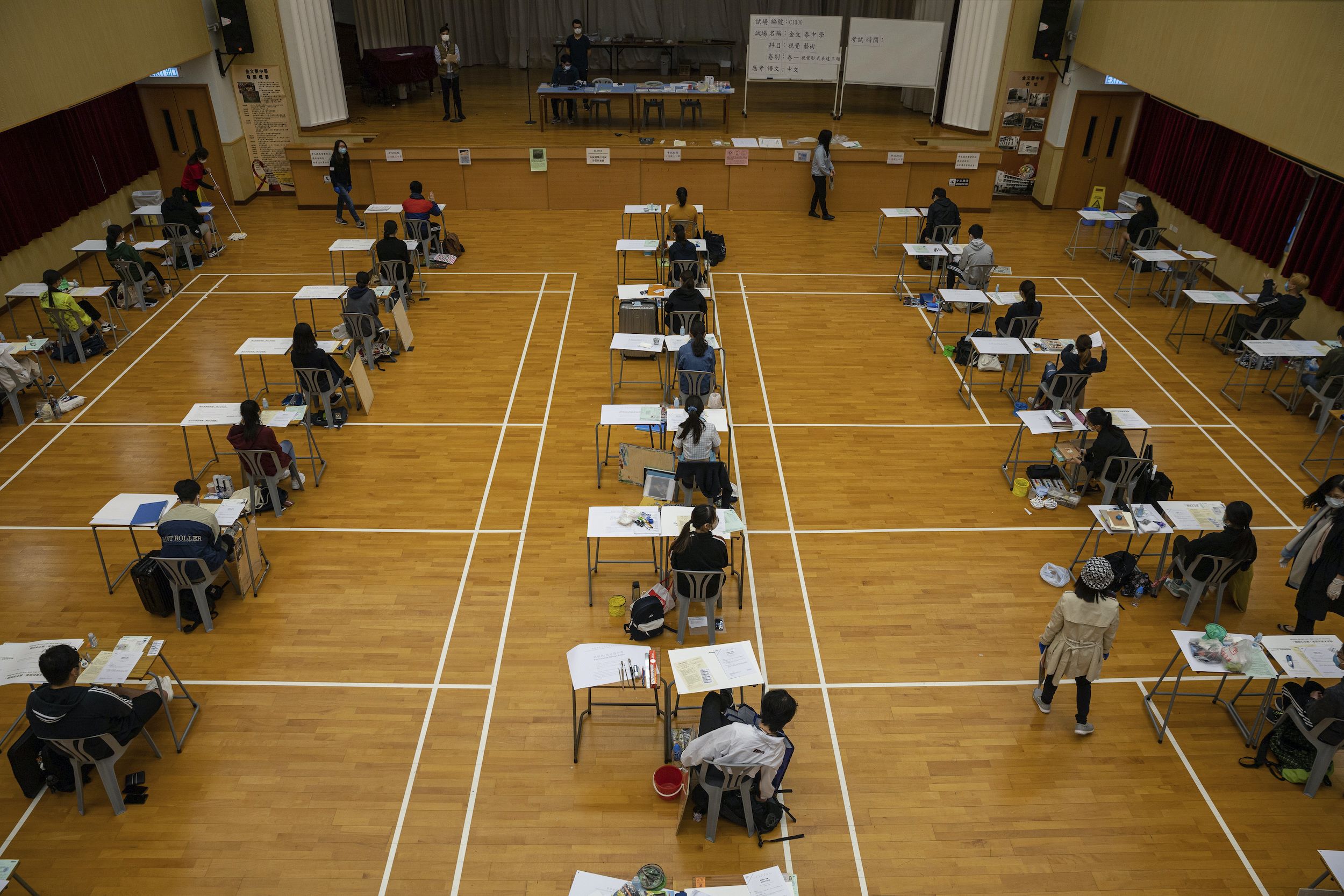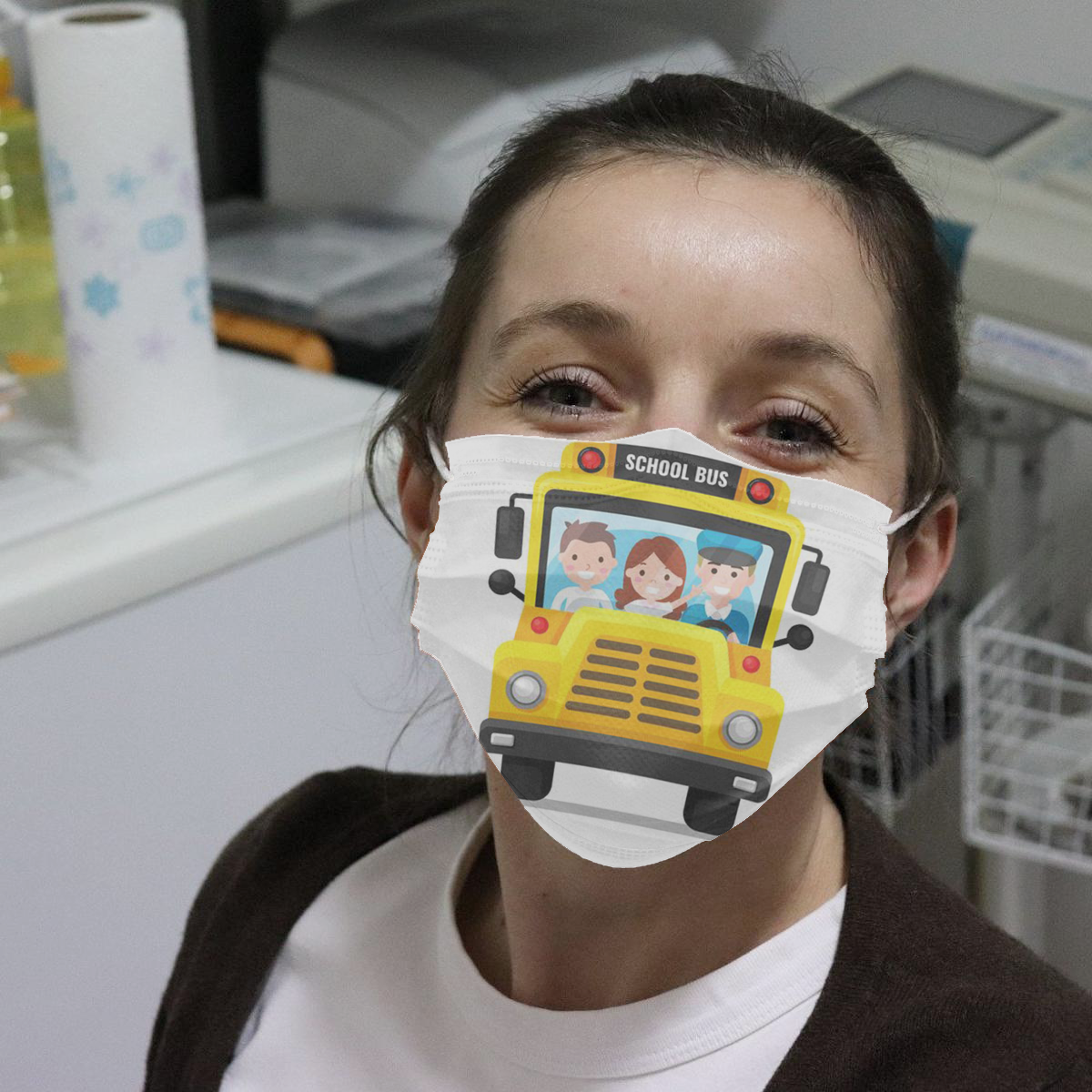 How one school district is navigating COVID-19. Are they doing the right thing?
By Alyssa Branch, Emily Gracin and Julia Smith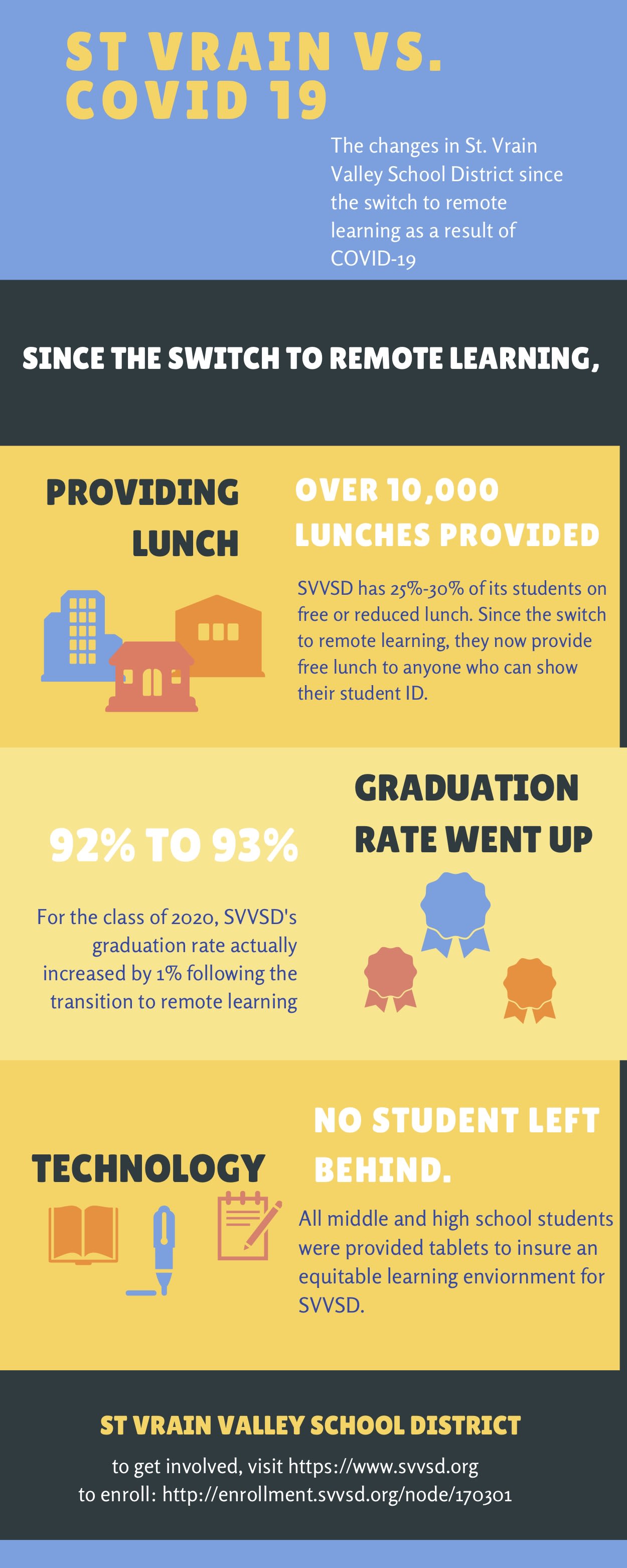 ---
---
As St. Vrain Valley School District anticipates the return of students in the fall, administrators say they, like many other districts across Colorado and the country, are leaning toward a hybrid model of online and in-person instruction – but with a twist.
Pointing to a raft of evidence that suggests the most critical years of a child's education occur during the transition from elementary to middle school and again from middle to high school, administrators say they hope to hold sixth and ninth grade classes in the classroom full time. Other grades would attend class in person 50% of the time and 50% learning remotely, or online, following an every-other-day schedule.
"Before the virus we had transition programs for incoming sixth and ninth graders so that they would have support during their elevation up to the new school. This year, the current plan we are considering has sixth and ninth graders in person full time with their peers and teachers," said   Richard Martyr of the SVVSD Board of Education. "We are aware that those are particularly important transitions to make. We are mobilizing ourselves to continue to provide support for students."
These decisions come with heavy concerns, as trying to figure out how to safely teach students remains problematic for districts everywhere.
The coronavirus pandemic sent 99% of America's 55.6 million public and private school students home from school, and disagreements over how or whether to return to the classroom have divided teachers, administrators, parents, students and government officials from mayors to governors to the White House.
According to surveys conducted by the National Parents Union, parents have consistently supported the strategy of keeping schools closed until they are certain there is no health risk, even if that puts students at risk of falling behind. In the most recent survey, 54% of parents felt this way.
Others agree that in-person learning, if it can be delivered safely, is key for these – and all – students.  
"We know that in-person learning is the best way to deliver instruction, but that needs to be safe and healthy for students to return to in person," said Amie Baca-Oehlert, president of the Colorado Education Association. "When districts are looking at creating these hybrid models, or the very possible reality that districts will have to switch back to remote learning, is where we are really pushing for all students to have access to the needed technology and internet. Often it's the most vulnerable students that are falling further behind because of lack of access." 
But many educators and education advocates say returning in the fall would be dangerous and unwise. In contrast to St. Vrain's plan, the nonprofit "I Have A Dream" Foundation, which provides socio-emotional support to push students toward graduating from high school and reaching higher education, is avoiding in-person contact with students.
---
---
The Rocky Mountain Dreamer Class is a group of 60 eighth grade students within the "I Have A Dream" Foundation at Trail Ridge Middle School who are on track to graduate in May 2024. The program's director, Olimpia Mejia, and coordinator, Matthew Gleason, say right now their mission is secondary to the top priority of keeping kids safe. 
They have found ways to keep their students engaged while following CDC guidelines. By continuing home visits, where they check in on the families and see their status in terms of employment and health, they know what aid they can provide to each family and how best to move forward. Mejia and Gleason have also had their team conduct small group academic sessions with about five students in order to keep students from falling behind in their studies.
Neither of them know "what the right option is" when it comes to moving into the new school year. Does the reward of academic achievement outweigh the risk of the student's health? Gleason doesn't seem to think so. He believes that the student's health should come first.
That's because, Mejia seconds, the families they serve simply cannot "afford to get sick." Mejia thinks that the in-person program for IHAD should be canceled. They are both unsure of what this upcoming semester holds, but say are going to put the health of their students first.
As students quickly transitioned to online learning in the spring, many people realized the challenge of losing that in-person connection with peers and teachers is a difficult situation for students. The social-emotional development of students is often used as an argument to return in the fall. In fact, research suggests that when children are out of schools for weekends or summer holidays they are physically less active, have increased non-educational screen time, irregular sleep patterns and more unhealthy diets. Under quarantine, these negative effects are likely to be much worse. 
Additionally, during social isolation the rate of depression and anxiety is increased. During the outbreak stressors such as fear of infection, prolonged isolation and frustration and boredom can have enduring effects on children's mental health. In terms of physical safety, reports of child abuse have dropped significantly as schools closed. Mandatory reporters such as teachers, coaches and bus drivers were no longer able to identify vulnerable children. In these instances, children may be safer at school. 
But with so many unknowns and the shifting nature of the COVID-19 virus, is it a good idea to send students back to school, especially as cases and hospitalizations continue to increase across Colorado and the rates of infection among younger people are rising as well? 
There are other potentially negative elements to consider as well. Children commonly have back-to-school stress when separating from their parents, but what will that look like during a pandemic?
And while good teachers are able to console and help young students feel in these difficult times, how will it feel when teachers must remain at a 6-foot distsnce, mask their faces and scold students for sharing or getting to close to one another? Students may have increased anxiety going back to school this year and for teachers, the environment may be difficult to navigate. 
"How are kids going to understand a teacher wearing a mask?" said Dawne Mangus, a sixth grade teacher at Aspen Ridge prepatory school in Erie, Colorado. "You have no sign of your teacher laughing with you or smiling to support you. My voice and my expression is half of my teaching, and it makes the student feel comfortable and empowered to learn. If I'm wearing a mask they are going to be confused and scared."
"What do we do when we are in this small classroom, and a child starts coughing?" Mangus asks. It's no longer go to the nurse and go home for a sick day, it's quarantining for two weeks. What happens to the parents who don't have childcare? For many this became a problematic reality as the pandemic first hit, and will likely persist into the new school year. 
Mejia experienced some of the same struggles that many of the families she is working to help face everyday throughout quarantine. 
---
---
"The families are desperate because they don't have childcare," she said as she got up from an online interview to chase her toddler son. How will parents be able to fill that void as more jobs reopen and parents return to work? Will bosses tolerate erratic schedules due to the parent's need to find childcare for their hybrid students or in the case that their child gets sick?
Further, what if a student or teacher tests positive for coronavirus? To what extent will parents be notified? Will the entire class need to self-quarantine? Will there be supplemental learning or paid sick leave during that time for students and teachers? There are many unanswered questions as districts contemplate the safest route for reopening.
"Teachers are really stressed because they don't know how they're going to do remote learning and have kids in the classroom at the same time," said retired educator Melinda Elkind, who currently runs a tutoring business and substitute teaches in various Colorado school districts.
"Teachers have no clue what they're going into in the fall. As a substitute I have no idea what's going to happen," she said.
But despite the concern Elkind presents, she believes online learning isn't adequate either. 
"If you're disadvantaged, underprivileged or anything like that, this learning is very difficult, if not impossible," she said. "The white privilege within our middle and upper class prevents them from really seeing this issue because they're able to help their kids — but this wont work long term. We already had big gaps and know they are just getting bigger."
---
---
Another problem is that over-use of Zoom meetings and one-way lectures can stymie students' attention, connection and motivation. And the technology can sometimes mask that loss of connection. 
"Student engagement was measured by the number of logins that each student had per day and per class, but it's difficult to compare that to in-person," said Martyr. "Logging in isn't the same as coming to class but it was the approach we felt was best given the circumstances."
With graduation rates slowly increasing over the past decade, there's a concern about a rise in students dropping out due to the pandemic. The coronavirus has exposed many inequities in the education system, such as inadequate access to technology and internet and problematic home environments without the space for students to study. The pandemic has amplified the problems at home with increased unemployment, food insecurity and other conditions that may hinder a student's motivation to learn. 
Meanwhile, looming in the foreground is the grim reality that even if students are sent back to school full-time and in-person, a spike in coronavirus cases seems likely. As the number of cases continues to grow once again and the school year moves closer and closer, the uncertainty is at an all-time high.
With the decisions from the districts still up in the air, parents scramble to plan around the future of education under coronavirus. Would it be easier and safer to plan for a fully remote semester in the fall, or is the academic achievement that comes with in-person learning worth the risk? There's a lot of questions and few answers.